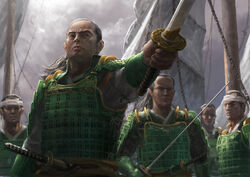 Yoritomo Naoto was a bushi of the Mantis Clan.
Naoto was uncomfortable that his clan danced with the letter of the law to maintain its economic and military advantages. He followed orders, but he watched his actions warily to avoid degenerating into banditry. [1]
Colonies
Edit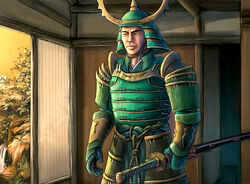 Naoto was appointed in the Colonies as a scout, and he joined the Imperial Explorers. [2]
External Links
Edit
References
Ad blocker interference detected!
Wikia is a free-to-use site that makes money from advertising. We have a modified experience for viewers using ad blockers

Wikia is not accessible if you've made further modifications. Remove the custom ad blocker rule(s) and the page will load as expected.