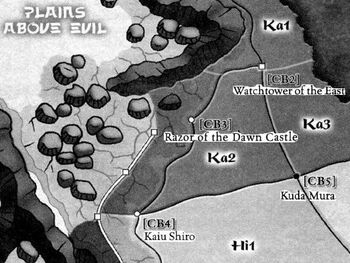 The Yoake province (Ka2) was a Kaiu controlled province.
The province bordered the Plains Above Evil to the West, the Garanto province (Hi1) to the South, the other two Kaiu provinces, Hokufuu (Ka1) to the North, and Kuda (Ka3) to the East. [1]
Holdings
Edit
It contained Kaiu Shiro, the main home of the Kaiu family, the Razor of the Dawn Castle [1] in the eastern side of the Twilight Mountains. [2]
References