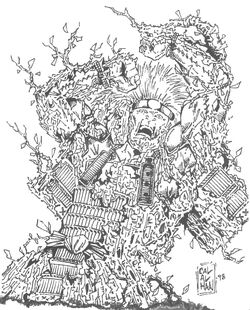 Wooden Prison was a Mastery 3 earth Defense spell [1] which transformed the target: their skin became bark, leaves and branches sprouted from their appendages, and roots sprang from their feet to dig deep into the ground. Armor, clothing, and weapons were transformed along with the victim. The result was a small and healthy tree, shaped uncannily like its target. [2]
References
Ad blocker interference detected!
Wikia is a free-to-use site that makes money from advertising. We have a modified experience for viewers using ad blockers

Wikia is not accessible if you've made further modifications. Remove the custom ad blocker rule(s) and the page will load as expected.