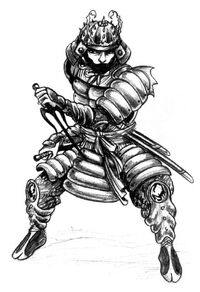 The Witness was the Scorpion yojimbo of a Shadowed Tower's Maho-tsukai.
The bushi watched for symptoms of the taint's madness in the Tsukai he had been assigned. If any shugenja showed the dark powers were affecting him, the Watcher became his executioner. In this way the organization remained in secrecy even when one of his members failed while on duty. [1] This position had been devised by Yogo Tjeki. [2]
Known Witnesses
Edit
See also
Edit
References
Ad blocker interference detected!
Wikia is a free-to-use site that makes money from advertising. We have a modified experience for viewers using ad blockers

Wikia is not accessible if you've made further modifications. Remove the custom ad blocker rule(s) and the page will load as expected.