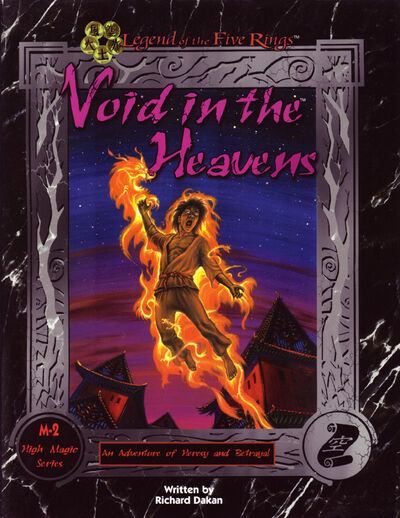 Void in the Heavens was an adventure book for the Legend of the Five Rings roleplaying game. It was the second of the High Magic 'M' series of adventures, designed to show curses, ghosts, and dangerous magic.
Table of Contents
Edit
Introduction (page 4)
Edit
What Has Gone Before (page 6)
Edit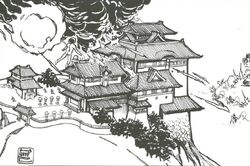 Void in the Heavens (page 9)
Edit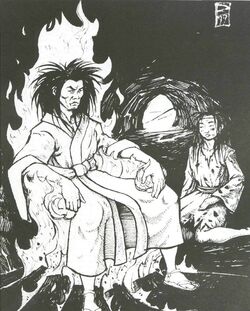 Dramatis Personae (page 46)
Edit
Ad blocker interference detected!
Wikia is a free-to-use site that makes money from advertising. We have a modified experience for viewers using ad blockers

Wikia is not accessible if you've made further modifications. Remove the custom ad blocker rule(s) and the page will load as expected.