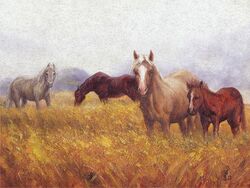 The Utaku Meadows (K) were particularily popular with the nomadic clan with many mobile villages of yurt and chomchog tents arising overnight, only to move many miles away on a whim. Even though the Unicorn Clan could boast many cities they were mostly used for trading and meeting foreign dignitaries. When not at Shiro Moto even the Unicorn Clan Champion Moto Chagatai could often be found here either hunting or training troops. [1]
External Links
Edit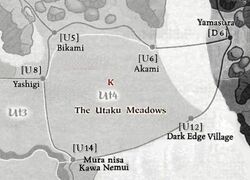 References
↑ Legend of the Five Rings; Third Edition, p. 303
Ad blocker interference detected!
Wikia is a free-to-use site that makes money from advertising. We have a modified experience for viewers using ad blockers

Wikia is not accessible if you've made further modifications. Remove the custom ad blocker rule(s) and the page will load as expected.