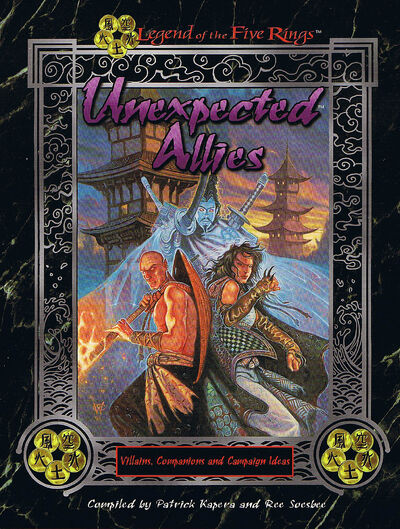 Unexpected Allies was a source book for Non-Player Characters in the Legend of the Five Rings roleplaying game.
Written by: Patrick Kapera & Ree Soesbee
Additional Material by: Eli Basquez, Joseph Joshua Carlock, Mario Cerame, Cris Dornaus, Eric Evans, Alex Fox, Scott Gearin, Brendon, Guth, Steev Hough, Tom Iverson, Steven Jankiewicz, Paul Johnson, David Krieger, Mike Leader, Anthony Mambuca, David Margowsky, Perrin Martin, Jonah Medeiros, Colin Merritt, George S. Pantelis, Jim Pinto, Adrian Rammelt, Kevin Sanborn, Craig Stanton, Eric Suess, Josh and Molly Timmers, John Wick, Rich Wulf and Ray Yand.
Game System by: David Williams and John Wick
Art Director: Jennifer Wick
Cover Artwork: William O'Connor
Interior Artwork: Steve Bryant, Jim Callahan, Joseph Joshua Carlock, Cris Dornaus, Carl Frank, Thomas Gianni, Anthony Mambuca, Doug Shuler, Craig Stanton.
Artwork Prepress: Brendon Goodyear, Steve Hough, Patrick Kapera.
Line Developer: Ree Soesbee
Line Editor: D.J. Trindle
Editing: Eli Basquez, Alex Fox, John Glenn, Patrick Kapera, Ree Soesbee, D.J. Trindle and Ray Yand.
Interior Layout: Steve Hough, Patrick Kapera, D.J. Trindle
Table of Contents
Edit
A Dark Path's Beginning (page 4)
Edit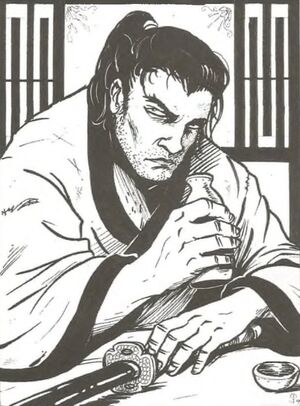 Fiction with Akodo Ginawa.
Introduction (page 14)
Edit
The Characters
Populating Your World.
The Format of Unexpected Allies
Villains, Villains Everywhere (page 15)
Edit
Black and White in Rokugan
All People Wear Masks
Honor, Glory and Loyalty
Twisted, not Evil
True Villains
Allies and Enemies (page 17)
Edit
How to Build Belivable NPCs
Akodo Samune (ancestor)
Character Descriptions

Quirks and Identifying Marks
First Impressions
Faults
Personalizing NPC's

Mirumoto Takeda (ancestor)
Using the NPCs for and against the PCs
Non-Player Character Motives (page 22)
Edit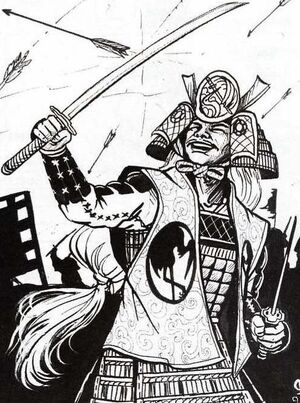 Secondary Motives
Crime in the Empire
Obvious and Concealed Crimes
Crime in the Emerald Empire (page 24)
Edit
Thievery

Piracy, Robbery, Smuggling

Con Artists and Forgery
Kidnapping
Hiruma Kazuma (ancestor)
Drugs and Illicit Crimes
Homicide
Creating and Using Non-Player Characters (page 29)
Edit
First Questions
The Set-Up
Types of Villains
Bayushi Akoru (ancestor)
Player Reactions to NPCs
End of the Line
Otaku Kunami (ancestor)
Villain and NPC Quirks and Motivations (page 33)
Edit
Crab Non-Player Characters (page 36)
Edit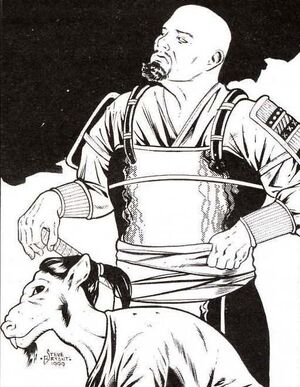 Crane Non-Player Characters (page 44)
Edit
Dragon Non-Player Characters (page 54)
Edit
Lion Non-Player Characters (page 60)
Edit
Phoenix Non-Player Characters (page 70)
Edit
Scorpion Non-Player Characters (page 78)
Edit
Unicorn Non-Player Characters (page 88)
Edit
Ronin Non-Player Characters (page 94)
Edit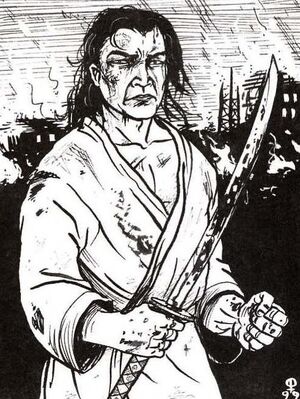 Miscellaneous Non-Player Characters (page 114)
Edit
Ad blocker interference detected!
Wikia is a free-to-use site that makes money from advertising. We have a modified experience for viewers using ad blockers

Wikia is not accessible if you've made further modifications. Remove the custom ad blocker rule(s) and the page will load as expected.