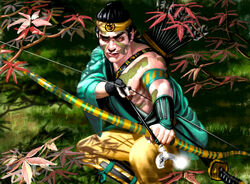 Tsuruchi Kazushi was a bushi of the Mantis Clan.
Trade Scrutiny
Edit
Kazushi was used to scrutinize commercial trades. [1]
Hunting pirates
Edit
In 1170 the Mantis Clan Champion sent Kazushi to hunt down and eradicate any pirates operating along the coast in the name of the Emerald Champion, Shosuro Jimen. [2]
Investigating
Edit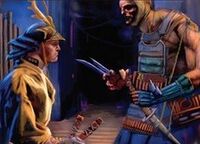 For unknown reasons Kazushi was investigating Bayushi Toru and an unknown Lion.[3]
External Links
Edit
References
Ad blocker interference detected!
Wikia is a free-to-use site that makes money from advertising. We have a modified experience for viewers using ad blockers

Wikia is not accessible if you've made further modifications. Remove the custom ad blocker rule(s) and the page will load as expected.