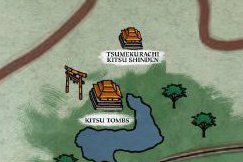 The Temple of the Lion's Claw was located north of the Kitsu Tombs in the Kaeru province [1] and was the ancestral home of the Ise family, guarded like a small fortress. Shugenja and monks trained in the fighting arts while studying the kami and the Fortunes. [2]
A large library contained both spells and records of the Spirit Realms, with detailed accounts of every single known entity within the Realms. [2]
References
Ad blocker interference detected!
Wikia is a free-to-use site that makes money from advertising. We have a modified experience for viewers using ad blockers

Wikia is not accessible if you've made further modifications. Remove the custom ad blocker rule(s) and the page will load as expected.