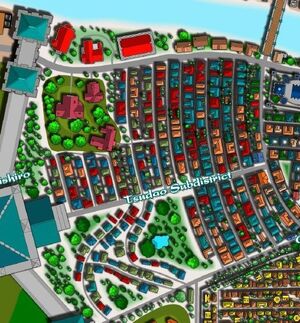 Tsudao district was one of the subdistricts of the Kurai District in the Imperial City Toshi Ranbo, [1] named after the Empress Toturi Tsudao. [2] There was actually little distinction between the Tsudao sub-district and the rest of the Kurai District. It was created for largely ceremonial purposes. [3]
Criminal Cartel
Edit
In 1165 the district was overseen by the Emerald Magistrate Shinjo Yushiro, who fought without success against the smuggling cartel of Takeda. [4]
References
Ad blocker interference detected!
Wikia is a free-to-use site that makes money from advertising. We have a modified experience for viewers using ad blockers

Wikia is not accessible if you've made further modifications. Remove the custom ad blocker rule(s) and the page will load as expected.