Please note: This article is about the drunk ronin. For other uses of the term, please see Tsubo (disambiguation).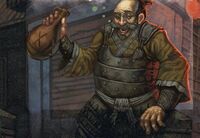 Tsubo was a ronin bushi also known as Tsubo the Drunk.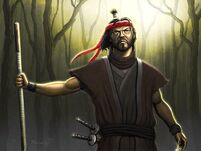 The Phoenix took Tsubo under their care, and they brought him back from the brink of the abyss. Tsubo left behind his addiction to sake, becoming a sober samurai. [1]
War of the Twins
Edit
The ronin fought alongside the Phoenix during the War of the Twins, as a way to pay the debt he owed to the Phoenix. [1]
External Links
Edit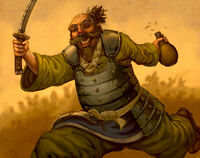 References
Ad blocker interference detected!
Wikia is a free-to-use site that makes money from advertising. We have a modified experience for viewers using ad blockers

Wikia is not accessible if you've made further modifications. Remove the custom ad blocker rule(s) and the page will load as expected.