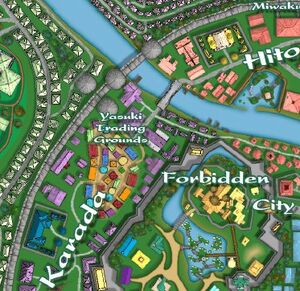 The Trading Grounds was a Yasuki markert in the Karada district of Otosan Uchi. [1] It was reserved for traders and merchants looking to bargain before selling their wares to the public. [2]
Beginnings
Edit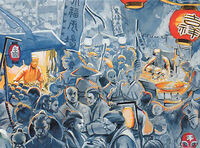 After the Yasuki broke from the Crane Clan, they were no longer welcomed in the Chisei district, so they shifted to the Karada. They became the very heart of the district. [1]
The Yasuki Trading Ground was illuminated by lanterns that legend claimed would go out if a lie was told at the market. The merchants of this market remained among the most honest of the Empire. [3]
Fall of Otosan Uchi
Edit
In 1159 during the Fall of Otosan Uchi many people were killed at the Trading Grounds by the Shadowlands forces. [4]
External Links
Edit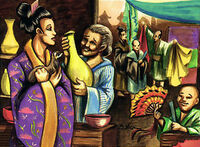 References
↑ GM's Survival Guide, p. 105
↑ Otosan Uchi, Book 2 p. 73
Ad blocker interference detected!
Wikia is a free-to-use site that makes money from advertising. We have a modified experience for viewers using ad blockers

Wikia is not accessible if you've made further modifications. Remove the custom ad blocker rule(s) and the page will load as expected.