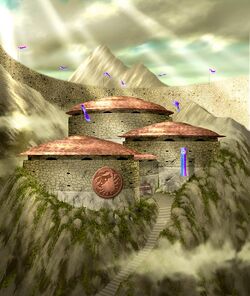 The Fortress of the Forgotten (CB3) was a bleak castle, little more than a massively fortified barracks, located in Hida provinces. Built soon after the construction of the Kaiu Wall itself, [1] it served as the resting place for the berserkers when not serving on the Kaiu Wall. The Crab careful located it well away from the traders' road that paralleled the Kaiu Wall, since otherwise the off-duty berserkers would quickly poison themselves with sake and other less savory indulgences. [2]
External Links
Edit
References
Ad blocker interference detected!
Wikia is a free-to-use site that makes money from advertising. We have a modified experience for viewers using ad blockers

Wikia is not accessible if you've made further modifications. Remove the custom ad blocker rule(s) and the page will load as expected.