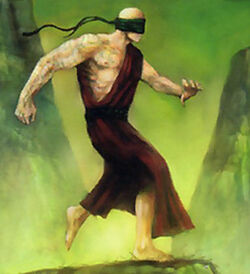 Togashi Teijo was a monk and Acolyte of the Void of the Dragon Clan.
A Great Destiny is Found
Edit
Teijo and Togashi Jusai were mendicant monks who arrived to the Monkey lands. Teijo had a unique ability to sense people whom Fate had chosen for greatness, and he instantly lighted on Toku Koto. The two monks were always at his side, providing him with sterling advices. The Monkey Clan Champion's younger brother was eventually promoted to shireikan of the Army of the Alliance. [1]
External Links
Edit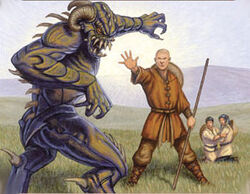 References
↑ Fealty and Freedom, p. 60
Ad blocker interference detected!
Wikia is a free-to-use site that makes money from advertising. We have a modified experience for viewers using ad blockers

Wikia is not accessible if you've made further modifications. Remove the custom ad blocker rule(s) and the page will load as expected.