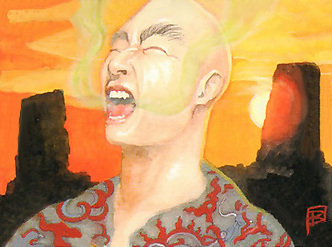 Togashi Rinjin was a Tattooed Monk of the Dragon Clan.
Clan War
Edit
Rinjin had a special Dragon tattoo, specially made by Togashi Gaijutsu, which was much more devastating than the normal ones. A student of Togashi Yokuni, he led a ise zumi unit to the Clan War. He helped defend the Empire forces in the Battle of Beiden Pass. [1]
Rinjin was among the Togashi monks that were killed sometime after 1129 by Hitomi Kokujin and the other Hitomi monks. [2]
See also
Edit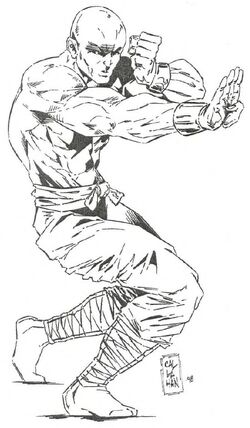 External Links
Edit
References
↑ Clan War: Dragon Army Expansion, p. 38
Ad blocker interference detected!
Wikia is a free-to-use site that makes money from advertising. We have a modified experience for viewers using ad blockers

Wikia is not accessible if you've made further modifications. Remove the custom ad blocker rule(s) and the page will load as expected.