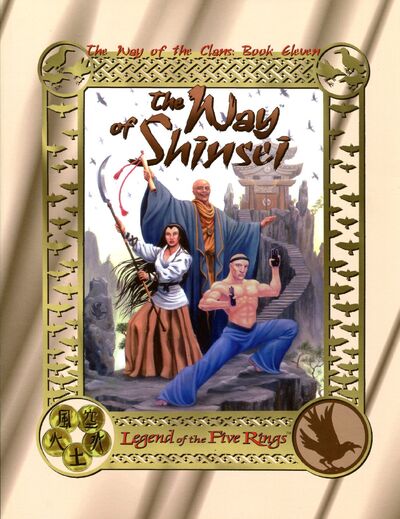 The Way of Shinsei was the eleventh of the clan books, and the first source book which details the Brotherhood of Shinsei, his deeds, history, and customs, in the Legend of the Five Rings roleplaying game, and the eleventh in the Way of the Clan series.
Written by: Wolfgang Baur, Shawn Carman, Kenyon Daniels, Craig Folsom, Ramon Peña, Jeanne Kalvar, Seth Mason, Rick Raven, John R. Phythyon, Jr., Kevin Sanborn, Ross Isaacs, and Rich Wulf
Cover Artwork: Cris Dornaus
Interior Artwork: Cris Dornaus, Mark Evans, Carl Frank, Zach Howard, Garry McKee, Erik Polak, Mike Sell
Artwork Prepress: Brendon Goodyear
Art Director: Jim Pinto
Line Editor: D.J. Trindle
Editing: Janice Sellers, D.J. Trindle
Interior Layout: Brendon Goodyear and Steve Hough
Table of Contents
Edit
Liberation (page 4)
Edit
Chapter One: The Contemplative Monk (page 8)
Edit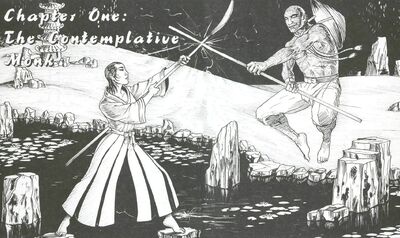 Chapter Two: The Inner Way (page 16)
Edit
Types of Monks
The Tao of Shinsei

The Secret of the Tao
Sects of the Brotherhood
Temples of the Brotherhood
History of the Brotherhood

Destruction of the Tao
The Gozoku

The History of the Monastic System
Chapter Three: Character (page 46)
Edit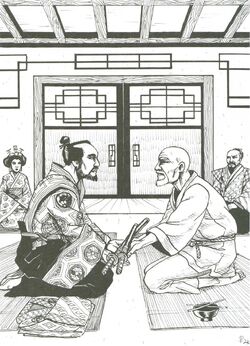 Chapter Four: Who's Who (page 68)
Edit
Chapter Five: Character Templates (page 84)
Edit
Urban Philosopher
Lost Soul
Appendices (page 96)
Edit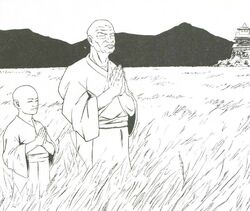 Appendix I: The Fall of Shihoden Temple
Appendix II: Monk's in Rokugan Society
Appendix III: Temples of the Empire
Appendix IV: L5R CCG Monk Decks
Ad blocker interference detected!
Wikia is a free-to-use site that makes money from advertising. We have a modified experience for viewers using ad blockers

Wikia is not accessible if you've made further modifications. Remove the custom ad blocker rule(s) and the page will load as expected.