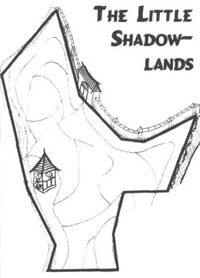 The Little Shadowlands was one of the neighborhoods of Leatherworker Quarter at Ryoko Owari Toshi. It was bordered on the west by the city cemetery, and on the northeast by the city wall. The smell there was of smoke which came from the crematorium. [1]
Notable Locations
Edit
The crematorium
The Burning Gate: it was the area right outside the Wretched Gate, and it gained its name for the smoke produced by the opium consumers there. [2]
The Houses of the Torturers: residence of the city's torturers. [2]
References