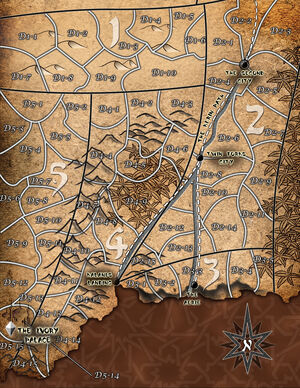 The Frontier was the region in the Colonies that saw the most significant exploration when the Age of Conquest began, primarily by the Mantis and Spider Clans. [1]
Unknown Cultures
Edit
Artifacts clearly not of native Ivinda construction, too new to had predated the Ivory Kingdoms' death, had been found on at least three different occasions and appear to come from at least two different cultures. [2]
Known Holdings
Edit
References
↑ Second City - The City, p. 86
Ad blocker interference detected!
Wikia is a free-to-use site that makes money from advertising. We have a modified experience for viewers using ad blockers

Wikia is not accessible if you've made further modifications. Remove the custom ad blocker rule(s) and the page will load as expected.