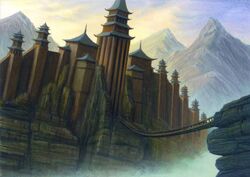 Iron Mountain Village was a village of the Dragon Clan atop Iron Mountain. [1]
Mining city
Edit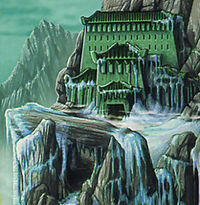 It coordinated all mining operations, and was well hidden as it was on the opposite side from all the roads that skirt near the eastern base. The village was large, rather drab and a dirty place, with a constant coat of thick dust that covered everything. [2]
Earthquake
Edit
In 1161 an earthquake stroke the village. The Dragon diverted considerable manpower to the village in an attempt to recover, but Unfortunately, this drew attention to the village's presence. [2]
War of Dark Fire
Edit
In 1171 the Lion Clan sent several phalanx units to defend it against the Yobanjin Army of Fire during the War of Dark Fire. [3] For their aid in its defense, the yield of the greatest mine was shared with the Lion. [4]
External Links
Edit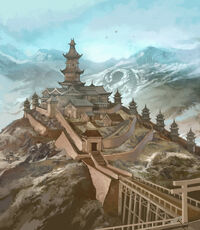 References