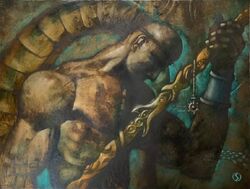 Taquar was the Leader of the Naga Jakla. [1]
Defender
Edit
The duty of the Taquar was being a guardian of the Naga cities and the Cobra egg-clutches. [2] The Taquar had guarded the ancient places, and had never been called away from the great cities, never been forced into war. [3]
Great Sleep and Awakening
Edit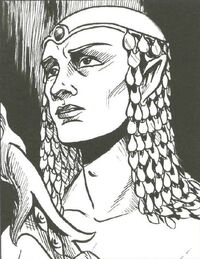 During the Great Sleep many Cobra died to maintain the spell of thousand years of slumber. He was appointed as healer alongside the Naga Warriors, and it was the first time he left the Cobra city of Vyakarana. During battle the afraid Taquar used his magic to hide himself, not participating in the fray until the danger was over. [2]
See also
Edit
External Links
Edit
References
Ad blocker interference detected!
Wikia is a free-to-use site that makes money from advertising. We have a modified experience for viewers using ad blockers

Wikia is not accessible if you've made further modifications. Remove the custom ad blocker rule(s) and the page will load as expected.