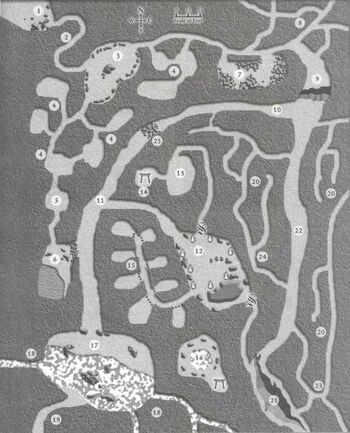 The Tamori Tunnels were dug deep in the Dragon mountains. A cave within the mountain had been the entrance of a zokujin settlement of the Zesh Tribe, until the Dark Oracle of Fire, Agasha Tamori, chose this particular mountain for his lair. After the Dark Oracle was gone, vestiges of his presence remained. [1]
References
↑ Secrets of the Dragon, p. 83
Ad blocker interference detected!
Wikia is a free-to-use site that makes money from advertising. We have a modified experience for viewers using ad blockers

Wikia is not accessible if you've made further modifications. Remove the custom ad blocker rule(s) and the page will load as expected.