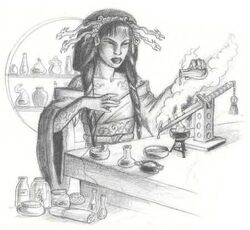 Tamori Hiroko was a shugenja and Master Smith of the Dragon Clan.
Master Smith
Edit
Hiroko developed the Water Hammer Technique, which allowed the forging of the famous Water Hammer Swords. Hiroko had since become the Master Smith in residence of Water Hammer City, becoming a living legend. [1]
Demeanor
Edit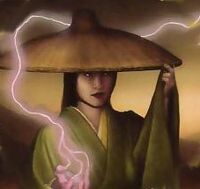 Hiroko was a serious and intense shugenja who rarely spoke in public, despite she earned an honorary position at the governor's council as an advisor. Publicly, she was a stern recluse, but at the forge, however, Hiroko was a cheerful smith. [2]
External Links
Edit
References
Ad blocker interference detected!
Wikia is a free-to-use site that makes money from advertising. We have a modified experience for viewers using ad blockers

Wikia is not accessible if you've made further modifications. Remove the custom ad blocker rule(s) and the page will load as expected.