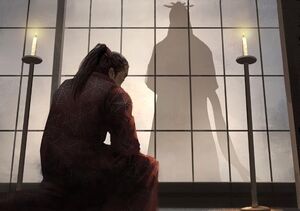 Susumu Yanada was a courtier of the Spider Clan.
Yanada was appointed by Susumu Daimyo Susumu Kuroko in an outer court. The Susumu whished to grow further, and depend upon their presence in these minor courts to ensure that they remained both prestigious and accessible to those who might serve the Spider Clan. [1]
External Links
Edit
References
Ad blocker interference detected!
Wikia is a free-to-use site that makes money from advertising. We have a modified experience for viewers using ad blockers

Wikia is not accessible if you've made further modifications. Remove the custom ad blocker rule(s) and the page will load as expected.