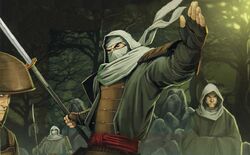 Suikotsu was a kensai monk in the Order of Venom of the Spider Clan.
Presumed Dead
Edit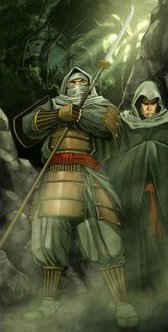 Suikotsu was slain while attempting to assassinate Seppun Tashime. [1] Other said he was still alive, and seeking Tashime as commanded by his Lord Michio. [2]
A Brother's Destiny
Edit
Eventually, Suikotsu was sent to the Colonies. In 1199 Tetsuo recalled him, and met his master in the Spider's Web, to ponder about the next Emperor of the Empire, the elder Iweko Seiken or the second son Iweko Shibatsu, who had been raised among the Spider. [3]
External Links
Edit
References