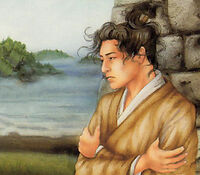 Silence was a Crab Clan bushi.
Shiro Hiruma
Edit
When the Shadowlands attacked Shiro Hiruma Silence was who rang the great bell, advicing the Crab of the enemy arrival. [1]
Was against Shadow
Edit
In 1133 Silence was part of the Crab army that marched toward Volturnum in the War Against Shadow. [2]
External Links
Edit
References