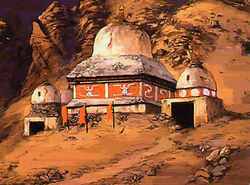 The Shrine of Reverse Fortunes, also known as the Shrine to Jotei, was located deep within the Unicorn lands, in the rough lands near Exile's Road. Occasionally those who were foolish but pious would find themselves inexorably drawn to this shrine, [1] the only one devoted to Jotei, the Fortune of the Morning Dew, also known as the Reverse Fortune. [2]
External Links
Edit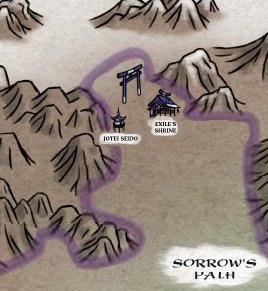 References
Ad blocker interference detected!
Wikia is a free-to-use site that makes money from advertising. We have a modified experience for viewers using ad blockers

Wikia is not accessible if you've made further modifications. Remove the custom ad blocker rule(s) and the page will load as expected.