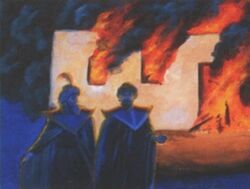 Show of Force was a Dahabi Enforcer technique which taught that they must be ready to put his opponents down quickly, and they were taught the best way to do that was to hammer them with as many attacks as possible. [1]
External Links
Edit
References
↑ Legend of the Burning Sands Roleplaying Game, p. 110
Ad blocker interference detected!
Wikia is a free-to-use site that makes money from advertising. We have a modified experience for viewers using ad blockers

Wikia is not accessible if you've made further modifications. Remove the custom ad blocker rule(s) and the page will load as expected.