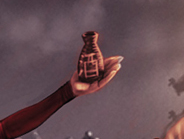 The Poison Masters were a tiny elite element of the Scorpion Clan's legions of assassins.
Creation
Edit
The group has existed for centuries but its techniques were perfected during the reign of Shosuro Daimyo Shosuro Hametsu, the first Shosuro to call himself a Poison Master. A small number of other Scorpions had followed in his footsteps, achieving further mastery of the creation, delivery, and treatment of poison. They seldom came into the public eye, although there had been exceptions, most notably and spectacularly the infamous Shosuro Jimen, who used his talents at assassination to blackmail his way into the office of Emerald Champion. [1]
Known Techniques
Edit
References
↑ Masters of Court, p. 106
Ad blocker interference detected!
Wikia is a free-to-use site that makes money from advertising. We have a modified experience for viewers using ad blockers

Wikia is not accessible if you've made further modifications. Remove the custom ad blocker rule(s) and the page will load as expected.