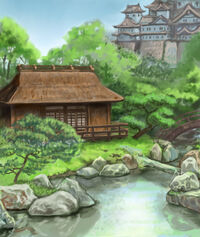 Shizuka Toshi (CN20) was constructed within a clearing in Osari Mori, the forest north of Kyuden Doji. It held the Doji Academy, the major dojo of the Doji Courtiers. All the promising Crane courtiers received their training here. Visitors were rarely admitted, and the dojo was so remote that young courtiers in training did not have the chance to shame their clan. [1] [2] It was located within the Kazenmuketsu province. [3]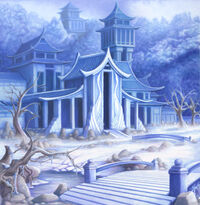 They were taught the Doji Courtier, Doji Magistrate, doji Arbiter, Doji Rhetorician, and Master of Wits schools.  Several court rooms of the Great Clans were duplicated as training grounds for their students. [4]
External Links
Edit
References
Ad blocker interference detected!
Wikia is a free-to-use site that makes money from advertising. We have a modified experience for viewers using ad blockers

Wikia is not accessible if you've made further modifications. Remove the custom ad blocker rule(s) and the page will load as expected.