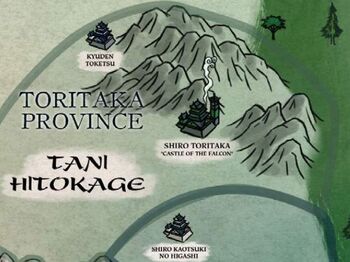 The Castle of the Falcon [1] was the Toritaka family castle. [2] It was a very small and modest castle in the center of Tani Hitokage. In the large mews built off of the main keep dozens of falcons and other hunting birds were kept and trained. [3]
References
↑ The Atlas of Rokugan, p. 29
↑ The Atlas of Rokugan, p. 30
Ad blocker interference detected!
Wikia is a free-to-use site that makes money from advertising. We have a modified experience for viewers using ad blockers

Wikia is not accessible if you've made further modifications. Remove the custom ad blocker rule(s) and the page will load as expected.