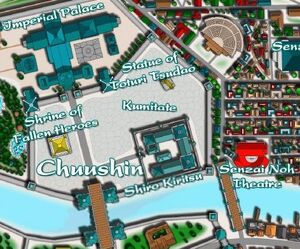 The Castle of Law was the name given to the original castle of Toshi Ranbo. It housed suites of rooms for the use of both the Emerald and Jade Champions, and the court of the Chuushin District's governor. [1]
References
↑ Strongholds of the Empire, p. 118
Ad blocker interference detected!
Wikia is a free-to-use site that makes money from advertising. We have a modified experience for viewers using ad blockers

Wikia is not accessible if you've made further modifications. Remove the custom ad blocker rule(s) and the page will load as expected.