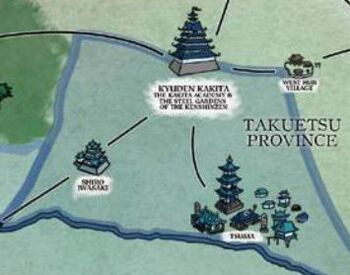 Shiro Iwasaki was the ancestral palace of the Iwasaki family. South of Shiro sano Kakita, the Iwasaki's wish to remain obscure kept the city's population small. Iwasaki Toshi was dedicated to the geisha arts and also produced the finest crafters of kimono in all the empire. The most talented Iwasaki geisha came from the family founder's first holding, the Golden Lily. [1]
References
↑ Secrets of the Crane, pp. 67-68
Ad blocker interference detected!
Wikia is a free-to-use site that makes money from advertising. We have a modified experience for viewers using ad blockers

Wikia is not accessible if you've made further modifications. Remove the custom ad blocker rule(s) and the page will load as expected.