Shinjo Shirasu was the leader of the Unicorn magistrates and a high-ranking Emerald Magistrate during the War Against the Shadow. [1]
Shirasu had a son, Shinjo Nayaru. [2]
Hidden Emperor
Edit
After the disappearance of Emperor Toturi I and apparent suicide of Emerald Champion Kakita Toshimoko in 1130, Shirasu assumed command of the Emerald Magistrates to keep the law of the lands, until the Emperor was recovered or a new Emerald Champion could be chosen. [3] [4] [5]
Disturbed by the rumors of the Togashi slaughter in the Dragon provinces, Shinjo Shirasu dispatched his cousin Shinjo Tashima to investigate. Days later, Tashima had joined the Dragon as the tattooed Hitomi Tashima. [6]
Activities in Lion lands
Edit
In 1131, Shirasu's magistrates confronted a band of tainted Kitsu shugenja and bushi. [7] After the growing reports of maho and other foul activities in the Lion lands, Shirasu attempted to investigate deep in Lion lands but was intercepted and forcibly escorted back to the border. [8] [9]
Legacy of the Naga
Edit
In 1135, Shirasu led the magistrates that were in charge of protecting the Naga as they travelled to the Unicorn lands in order to deliver the Legacy of the Naga. The magistrates included Ide Buodin, Utaku Sahijir and Moto Sakura. [10]
Shirasu became a Shiryo of the Unicorn. [11]
External Links
Edit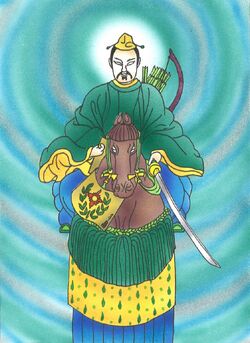 References
Ad blocker interference detected!
Wikia is a free-to-use site that makes money from advertising. We have a modified experience for viewers using ad blockers

Wikia is not accessible if you've made further modifications. Remove the custom ad blocker rule(s) and the page will load as expected.