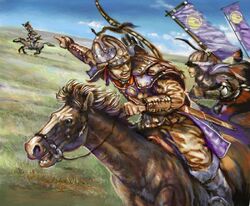 Shinjo Sarang was a bushi and commander of the Unicorn Clan.
Capturing a Prisoner
Edit
In 1199 Sarang captured Moro. [1] [2] It remains unclear why, since both the Crane and her, personally, were allied with Unicorn, and her loyalties openly laid with the Empire -- even during the Winter Court, rumours began about her friendship with the Topaz Champion Shinjo Tae-hyun.
External Links
Edit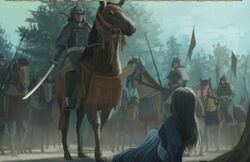 References
Ad blocker interference detected!
Wikia is a free-to-use site that makes money from advertising. We have a modified experience for viewers using ad blockers

Wikia is not accessible if you've made further modifications. Remove the custom ad blocker rule(s) and the page will load as expected.