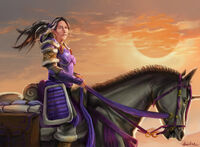 Shinjo Byung was a bushi and tactician of the Unicorn Clan.
Byung was a beautiful and witty [samurai-ko]] who received three offers of marriage before her twentieth birthday (two from prominent Crane courtiers), but she refused them all. She prefered the freedom and importance of serving in the Junghar army. [1]
Destroyer War
Edit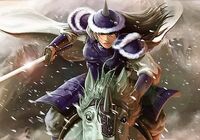 Byung was part of the forces that gave time to Hida Benjiro and Iuchi Katamari, the Doomseeker, to spring a trap over the Rakshasa General and kill the immortal shapeshifter. [2]
External Links
Edit
References
Ad blocker interference detected!
Wikia is a free-to-use site that makes money from advertising. We have a modified experience for viewers using ad blockers

Wikia is not accessible if you've made further modifications. Remove the custom ad blocker rule(s) and the page will load as expected.