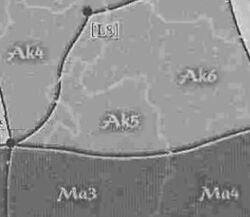 The Shimizu province (Ak5) was the southern Akodo province. [1] Comprised mainly of farmland, waystations designed to keep out all trespassers dotted the land, barring the entry to the ruins of Shiro Shimizu. [2]
It was bordered in the north and west by the Renga province (Ak4), in the east with the Ken-ryu province (Ak6), being enveloped in the south with the Tonfajutsen province (Ma3). [1]
References
Ad blocker interference detected!
Wikia is a free-to-use site that makes money from advertising. We have a modified experience for viewers using ad blockers

Wikia is not accessible if you've made further modifications. Remove the custom ad blocker rule(s) and the page will load as expected.