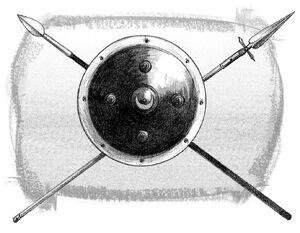 Shield were gaijin protections, that did not suit traditional Rokugani fighting style. The shields were too heavy and too slow to be able to block light, flexible weapons like the katana. They were employed to provide cover against missile fire. [1] [2]
References
Ad blocker interference detected!
Wikia is a free-to-use site that makes money from advertising. We have a modified experience for viewers using ad blockers

Wikia is not accessible if you've made further modifications. Remove the custom ad blocker rule(s) and the page will load as expected.