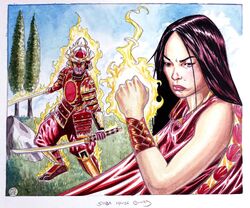 The Shiba Elite Guard was the first company of the Seventh Legion of the Shiba Army. [1] They were considered the most disciplined and highly-trained yojimbo in the entire Phoenix army. [2]
Protectors of the Isawa
Edit
Even among their own, they were considered to be no more than glorified yojimbo. Even so, they had a warrior tradition as strong as any other. Although specializing in preserving the lives of others could seem a lower duty, they hardly felt it should be scorned. The Shiba embraced their roles as the protectors of the Isawa, and seldom allowed their charges to come to harm. [3]
Known Techniques
Edit
Known Leaders
Edit
Known Members
Edit
See also
Edit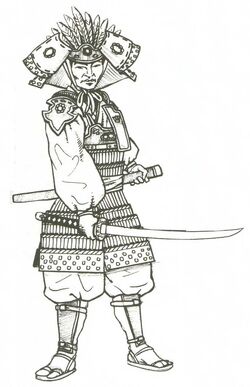 External Links
Edit
References
↑ Way of the Samurai, p. 58