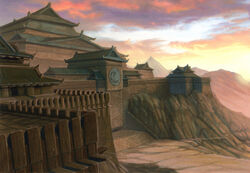 Shattered Peaks Castle (CB7) was named after a Shadowlands assault shattered the mountain around it. [1] During the 11th century it suffered severe damage during a large-scale assault from the legions of the Dark Moto, enduring a forty-day siege before relief forces arrived to drive away the enemy. [2]
Appearance
Edit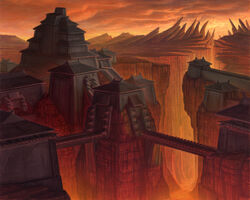 Once known as Northern Watch Castle, [3] it was one of the strongest of the fortifications which stood alone on the northern edge of Crab lands, located on the western side of the Twilight Mountains. [2]
External Links
Edit
References
Ad blocker interference detected!
Wikia is a free-to-use site that makes money from advertising. We have a modified experience for viewers using ad blockers

Wikia is not accessible if you've made further modifications. Remove the custom ad blocker rule(s) and the page will load as expected.