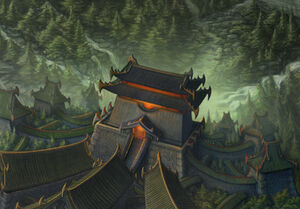 The Shadowed Dojo (SH7) was the greatest temple of the Order of the Spider. The order's founder, Roshungi removed all mention of its location from Brotherhood records, and murdering all who knew of its location. Those stationed at the temple itself joined Roshungi's particular brand of charismatic madness, and formed the core of the Order of the Spider. [1]
Appearance
Edit
Situated deep within one of the few forested regions in the Twilight Mountains, the dojo was secluded from all outside influences. [1]
External Links
Edit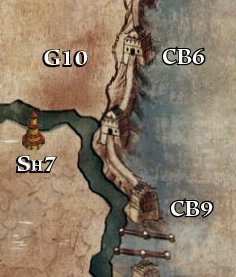 References
Ad blocker interference detected!
Wikia is a free-to-use site that makes money from advertising. We have a modified experience for viewers using ad blockers

Wikia is not accessible if you've made further modifications. Remove the custom ad blocker rule(s) and the page will load as expected.