Seawatch Castle (CN6) was a holding of the Crane Clan. The serenity of the waves had given rise to a unique dueling style, popular among prominent yojimbo. [1]
Secluded Castle
Edit
The small castle was perched on a high cliff, and its original purpose was believed it was intended to survey the seas for potential pirate attacks early in the Empire's history. It later served as an out-of-the-way assignment for those Crane soldiers who managed to earn the ire of their commanding officers. [2]
Seawatch style
Edit
A young and talented bushi was stationed there after being singled out by a jealous and ambitious superior officer. The young warrior enjoyed the serenity of the ocean, and often meditated on the cliff top. He became a great duelist and eventually a sensei at the Kakita Dueling Academy, where he taught the Seawatch style. Seawatch Castle gained popularity since. [2]
External Links
Edit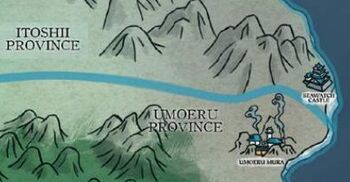 References
Ad blocker interference detected!
Wikia is a free-to-use site that makes money from advertising. We have a modified experience for viewers using ad blockers

Wikia is not accessible if you've made further modifications. Remove the custom ad blocker rule(s) and the page will load as expected.