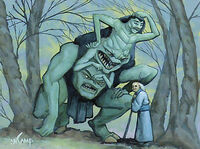 Purity of Spirit was a Mastery 6 [1] martial and Atemi Earth Kiho that allowed the monk to make a series of fingertip strikes around the neck or face, causing no actual damage, but the target was momentarily stunned by a powerful burst of chi flowing from the monk at the last point struck, and slowed the victim. Against Shadowlands the kiho lasted more time to dissipate their effects. This kiho was one of the more complex atemi. [2]
External Links
Edit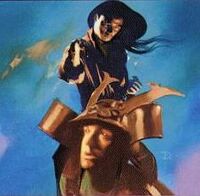 References
Ad blocker interference detected!
Wikia is a free-to-use site that makes money from advertising. We have a modified experience for viewers using ad blockers

Wikia is not accessible if you've made further modifications. Remove the custom ad blocker rule(s) and the page will load as expected.