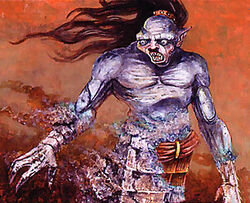 Purge the Weak was a Mastery 1 maho earth spell used since the days of Iuchiban's first rise, which ruined food and drink, rendering it foul, diseased, and inedible. Any who ate or drank became severely ill, and they could not be healed with any non-magical medical treatment. [1]
External Links
Edit
References
↑ Enemies of the Empire, p. 27
Ad blocker interference detected!
Wikia is a free-to-use site that makes money from advertising. We have a modified experience for viewers using ad blockers

Wikia is not accessible if you've made further modifications. Remove the custom ad blocker rule(s) and the page will load as expected.