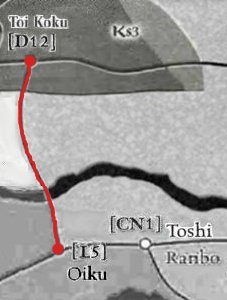 The Path of Changing Hands was the road that connected Toi Koku (D12) to Oiku (L5). Originally named long ago after the constant battle between the Lion and Crane over Toshi Ranbo, this road became known as a heavily traveled route by those trading with the Dragon as well as by Kitsuki who were on their way to visit the Imperial City. [1]
References
↑ Secrets of the Dragon, p. 15
Ad blocker interference detected!
Wikia is a free-to-use site that makes money from advertising. We have a modified experience for viewers using ad blockers

Wikia is not accessible if you've made further modifications. Remove the custom ad blocker rule(s) and the page will load as expected.