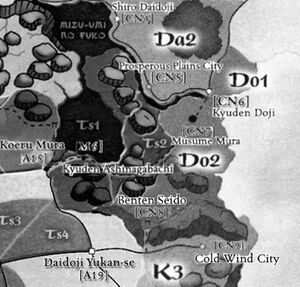 Oyomesan province (Do2) was one of the northern provinces of the Doji.
Oyomesan was bordered in the north by the River of the Blind Monk, which separated from the Hayaku (Da2) and Kazenmuketsu provinces (Do1), the Tsuruchi Enzan province (Ts2) in the west, by the Gyousha province (K3) in the south, being enveloped by Yakamo's Heart in the east. [1]
Holdings
Edit
Its most important holdings were Musume Mura, Benten Seido, [1] and Seven Fold Palace. [2]
References