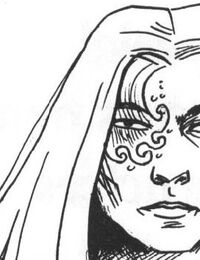 Ocean tattoo drew upon the endless life-giving potential of the ocean. When drawing upon the power of this tattoo the monk gained an inexautible source of energy and power, not needing to sleep, eat or drink. The dangers of drawing upon the depths of the ocean could leave the monk unable to speak or move for an entire day. [1]
People known to have this Tattoo
Edit
References
Ad blocker interference detected!
Wikia is a free-to-use site that makes money from advertising. We have a modified experience for viewers using ad blockers

Wikia is not accessible if you've made further modifications. Remove the custom ad blocker rule(s) and the page will load as expected.