Ad blocker interference detected!
Wikia is a free-to-use site that makes money from advertising. We have a modified experience for viewers using ad blockers

Wikia is not accessible if you've made further modifications. Remove the custom ad blocker rule(s) and the page will load as expected.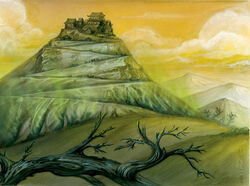 Nirukti (N4), the City of Joy, was the youngest of the Naga cities, the home of the Greensnakes. It had a river within its walls, [1] and it was located near the northern shores of Lake of Cherry Blossom Snow. [2]
Destroyed
Edit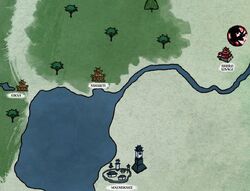 The Scorpion discovered the ruins of the city near the edge of the Shinomen Forest, and it still stood beautiful and pristine. The tremendous serpent-carvings that predated the Fall of the Kami were seen as superstitious relics of the tribal era of Rokugan's clans. [3] It was destroyed by the troops of Emperor Hantei XI [4] in 511, declaring the city a blasphemous abomination. [5] He issued an Imperial edict that prohibited any Rokugani from entering it. [6]
The ruins of Nirukti were surrounded by a poison marsh, [7] and the Great Temple of Nirukti was corrupted. [8] After the second Great Sleep it was guarded by bushi from the Unicorn and Crab clans, though no Rokugani could enter it due to an edict made when it was destroyed. [9]
External Links
Edit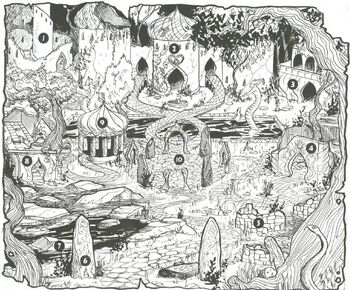 References