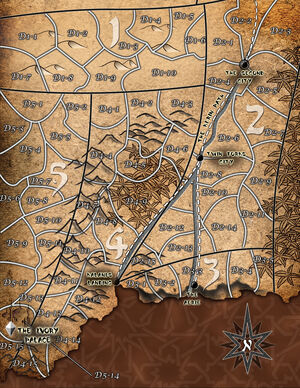 New Rokugan was the easternmost region of the Colonies, [1] and the safest region. Their capital, the Second City, was located there. [2]
Colonization
Edit
Its eastern border was a teeming jungle which adjoined the border of the Shadowlands somewhere far to the east. The first Imperial Governor of the Colonies established a series of watchtowers along the border to ensure there were no incursions. Vast regions were transformed into farmland, terracing hills and constructing irrigation canals to grew rice or acceptable native crops. It was originally the only one completely open to settling by the various clan representatives. [1]
References
Ad blocker interference detected!
Wikia is a free-to-use site that makes money from advertising. We have a modified experience for viewers using ad blockers

Wikia is not accessible if you've made further modifications. Remove the custom ad blocker rule(s) and the page will load as expected.