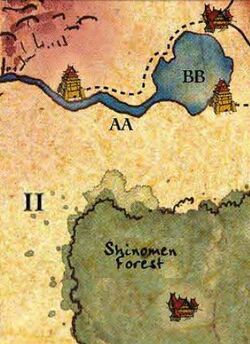 The Naga Road Plain (II) was a plain situated on the Crab - Unicorn border. It was the location of a naga ruin that had been studied and picked over by scholars for many years. [1] After their awakening, the naga allowed the scholars to study here once more. Since the naga re-entered their slumber, the Unicorn Clan sent no more expiditions to study the ruins out of respect for their new allies. [2]
References
Ad blocker interference detected!
Wikia is a free-to-use site that makes money from advertising. We have a modified experience for viewers using ad blockers

Wikia is not accessible if you've made further modifications. Remove the custom ad blocker rule(s) and the page will load as expected.