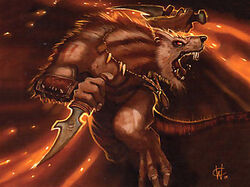 N'ck was a nezumi bandit of the Grasping Paw Tribe.
N'ck discovered the Orochi made an alliance with the Mantis Clan, and told it to the Tattered Ear Tribe Chieftain, Manithith. He did not trusted the sea creatures for unknown reasons. [1]
External Links
Edit
References
Ad blocker interference detected!
Wikia is a free-to-use site that makes money from advertising. We have a modified experience for viewers using ad blockers

Wikia is not accessible if you've made further modifications. Remove the custom ad blocker rule(s) and the page will load as expected.